Realtor rallies disgruntled condo owners
Mississauga News   Jul 31, 2012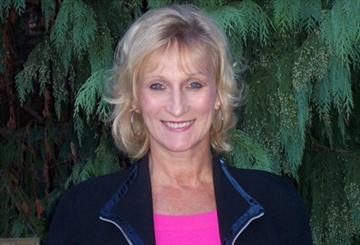 While condominium owners love to moan and groan about the problems with the developments in  which they live, getting them to join an industry consumer action group is like trying to pull teeth.  said Linda Pinizzotto, president and chief executive officer of the Condo Owners Association (COA) of Ontario.
Pinizzotto is an award-winning Mississauga realtor who has specialized in the condominium market since 1979.
Joining the association that lobbies for changes to government legislation involving condominiums "only costs $10 a year, but it is difficult," said Pinizzotto. "There are so many (people) with problems, yet they don't want to pay $10 a year."
The laundry list of common complaints from condo owners includes rising condo fees, lack of building maintenance and suspicions about their property managers.
Mark Suput says his condo fees are being hiked higher and higher … allegedly to pay for maintenance he says never gets done.
"Many people, like me, buy condos because they cannot afford, or simply do not want houses, so why are we being punished by these fees that do not make any sense?
"All my friends from Hamilton, Burlington, Mississauga, Toronto have the same story," he said. "Condo fees rise because parking must be resurfaced, railings on the balconies must be changed, underground garage must be painted, or the carpets must be changed. The list goes on and on and none of the work listed above ever gets done."
Pinizzotto said that when an owner signs on with COA, they declare/register the condo corporation they're associated with.
That creates a database the COA can present to the Ontario government, which can assist in identifying problems that need to be addressed by revisions to the Condominium Act of 1998.
"We are a non-profit association solely funded by our membership," Pinizzotto said. "I covered the cost of getting COA off the ground. We're trying to get the word out because there is nowhere for condo owners to turn for help. We need to let owners know we're here."
Many condo owners aren't aware of the powers of their condo corporation boards. And, they're in a bind, because, as individual owners, they have a vested interest in the corporation's affairs.
Premier Dalton McGuinty recently called for a "methodical approach" to condo reform, but New Democrat MPP Rosario Marchese has already put forward a private member's Bill 72, now being studied by a legislative committee.
"Condo owners have been telling me for five years they need licensed property managers, a quick and affordable way to resolve disputes and better protections against shoddy construction," Marchese said.
Share